1. for cutting silica optical fiber
2. high precision of cutting
3. great quality tungsten alloy material
4. long service life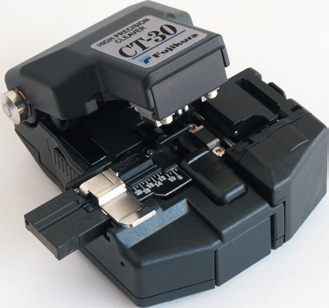 World have adopt its own unique process and technology of production diamond scribing wheels to manufacture this cleaver blade. The tungsten alloy of World's cleaver blades are selected form well-known international manufacturers, which characterizes a high precision of cutting, smooth cutting face, cutting angle precise and long service life. Whether quality or service life it can be comparable to similar products produced in Japan. It is the ideal tool for cutting silica optical fiber, Single fiber and Fiber ribbon.
Item:SCT-21b
Specifications:OD20.0*ID4.0*3.0*60°
Blade positions:12/16
Blade life:36000—40000 fibers((1,000 fibers x 3 height x 12/16 positions)
Cleaving angle:0.5 degrees at single fiber
Optional Items:
(Sumitomo) FC-7S,FC-7MF,FC-6S,FC-6S-C,FC-6M,FC-6M-C,FCP-25,FCP-22,FCH-3,FCH-9,FCH-12, Ericsson EFC-P22;
(Furukawa) S321,S321B,S323,S323A,S323B,S324,S324A,S324B,S325,S325A.